YOUNG@HEART CHORUS ET NO THEATER
30 Nov. ► 02 Dec. 2007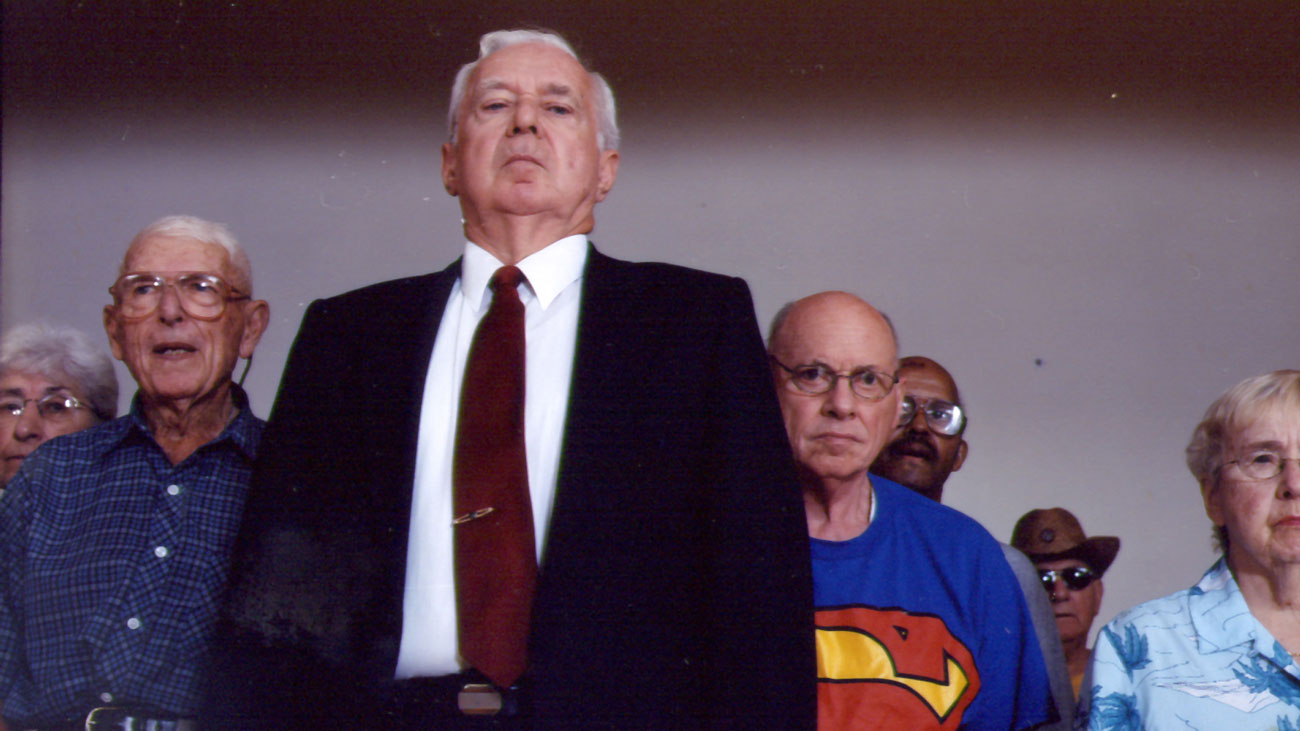 YOUNG@HEART CHORUS ET NO THEATER / MISE EN SCÈNE BOB CILMAN ET ROY FAUDREE

Road to Nowhere est la plus récente production de cette compagnie hors du commun dont les chanteurs ont entre 71 et 93 ans.
C'est un spectacle incroyable que de voir ces personnes âgées s'emparer de textes décapants de standards pop/rock, de Sinatra aux Clash, en passant par les Talking Heads, Radiohead, Bob Dylan, John Lennon, Sonic Youth, ou encore les Rolling Stones pour chanter la fatigue, l'insomnie, la sénilité, la révolte ou la mort' mais aussi danser et chanter du disco sur " Staying Alive ! ". Une très belle leçon de vie !
L'aventure de Young@Heart commence en 1982. Les membres de cette chorale détonante venaient tous de la maison de retraite Walter Salvo, à Northampton dans l'Etat du Massachussetts. Bob Cilman, chef de choeur, présente le premier spectacle en 1983, en collaboration avec Roy Faudree du No Theater pour la mise en scène, Stompin at the Salvo, un clin d'oeil au classique de jazz Stompin at the Savoy (faire la bringue au Savoy, un club de jazz très célèbre de Harlem dans les années 30).
En 1996 pour le festival de Rotterdam, la chorale crée Road to Heaven, le concert est si bien accueilli qu'il sera suivi d'une douzaine de tournées à travers le monde de 1997 à 2004.
Le spectacle Road to Nowhere, produit par le LIFT (Festival International de Théâtre de Londres), et les théâtres de Rotterdam, Berlin et Bruges, bien plus grinçant que les précédents, soulève de vraies questions sur la place des personnes âgées dans notre société.
Téléchargez le programme de salle
distribution
chef de Choeur Bob Cilman / directeurs du No Theater Roy Faudree et Sheena See / scénographie, costumes et vidéo No Theater / directeur technique Wim Van de Cappelle / lumière Harry Cole / son Dan Richardson / assistant production John Laprade / video Scott Drapeau / administratrice du choeur Diane Porcella / assistante chorale Stephanie Smith / Avec le Young@Heart Chorus : Helen Boston, Pat Cady, Louise Canady, Jean Florio, Len Fontaine, Stan Goldman, Jeanne Hatch, Norma Landry, John Larareo, Patricia Larese, Miriam Leader, Patricia Linderme, Brock Lynch, Steve Martin, Joe Mitchell, Dora Morrow, Gloria Parker, Liria Petrides, Glenda Philips, Jan St Laurence, Ed Rehor, Jack Schnepp / Avec le Young@Heart Band : piano Ed Wise / percussions Billy Arnold / violon Miriam Leader / guitare F. Alex Johnson / harmonica Len Fontaine / voix Steve Sanderson / / / / / Production : Young @ Heart et No Theater // coproduction : Rotterdamse Schouwburg, le London International Festival of Theatre (LIFT), et Zurich Theater Spektakel / Avec le soutien du Lyric Hammersmith de Londres, du Hebbel Theater de Berlin et de Brugge 2002 / No Theater is the resident theater of Available Potential Enterprises (A.P.E., Ltd.), an artist-run, not-for-profit organization for the arts and education - www.apearts.org / Young @ Heart est subventionné par la ville de Northampton, le National Endowment for the Arts et la Massachusetts Cultural Council - www.youngatheartchorus.com / / / / /